Renovating your home can be an enjoyable Do-It-Yourself project, or it can involve comprehensive makeover plans and enormous budgets. You might be wondering how you can improve the atmosphere of your living space so that it feels more like home now that the lockdown has been implemented. No matter what course of action you choose to take, you must have a solid understanding of how the renovation of your home can impact the terms of your homeowner's insurance policy.
It will be helpful if you ensure that you comprehend the distinction between building insurance and homeowner's insurance before we continue with our discussion on how renovations affect the construction and home insurance. Do you have insurance for the building? Or do you have home contents insurance?
Building Insurance
Your home's framework is safeguarded by your building insurance policy. When we talk about the structure of the building, we're referring to elements like the walls, windows, roof, geysers, and so on.
Home Contents Insurance
Your valuables and possessions that are kept in your home, such as your furniture and other personal items, can be protected from theft or damage by purchasing home contents insurance. You can learn more about this topic by reading the article that we have titled "What Is the Distinction Between Home Contents Insurance and Building Insurance?" Be familiar with the distinctions between homeowner's building insurance and homeowner's contents insurance.
Before beginning any kind of home improvement project, the first thing you have to get your head around is the distinction between building insurance and contents insurance for your home. Building insurance will cover the structure of the house, such as the walls, floors, and roofs, while home contents insurance will cover the property that you own, such as your furniture and other belongings. It is crucial to know the difference between the two because remodeling your home frequently involves purchasing new pieces of furniture or valuable items that must be incorporated into your insurance policy to be covered.
Obtain Prior Authorization for the Remodeling Plans Before Moving Forward With Them
It is highly recommended that before you begin the process of upgrading your home, you first speak with your insurance provider to determine whether or not you will need to make any adjustments to the coverage you currently have. It is important to review the fine print and ask essential questions to eliminate any nasty surprises. Some homeowner's insurance policies may not cover home improvements or improvements, which might lead to you being underinsured. You must keep in mind the possibility that you will have to pay for the materials used in the process of renovating the house.
Renovations Will Increase Your Premiums
Following the completion of the home improvements you have been planning, you should anticipate an increase in the cost of your homeowner's insurance premiums. After your home improvement plans have been pre-approved, the next step is to finalize the required documents that will guarantee that the structure of your home, as well as your personal belongings, are adequately insured. This documentation includes your homeowner's insurance policy.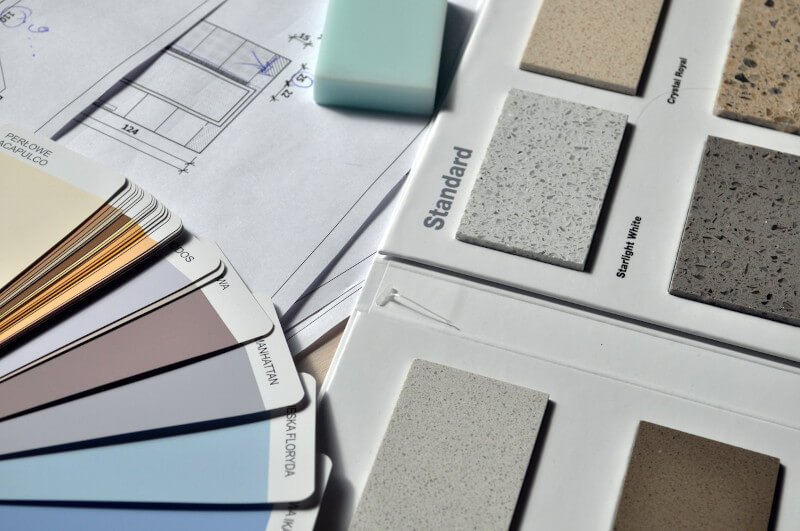 Make sure that every single buy you make is documented, whether it be for supplies, furniture, or even the labor that you've hired to carry out the upgrades. In addition to that, you should photograph your house both before and after the renovations. It is to your advantage to keep an accurate record in a secure location (as well as on a cloud-based storage service as a backup), as this can work in your favor in the future in terms of obtaining coverage and making a claim.
Construction on Vacant Land Might Necessitate Purchasing Additional Insurance
Your coverage may be significantly impacted if your house will be empty during the upgrades. Insurers of private residences will typically terminate coverage on properties that have been uninhabited for at least 30 days in a row. It is highly suggested that you purchase unoccupied and vacant homeowners insurance while you are away from your home, regardless of any binding contracts you may have with your insurance provider. This will protect you against any prospective damage that might occur while you are away from your home. When you move back into the house, you can cancel the insurance coverage for the vacant property and start paying your regular premiums for homeowner's insurance again.
It is crucial to ensure that the firm you hire to make improvements to your home has workers' compensation insurance before beginning the project. Before you hire a company to handle your renovations, you should conduct some background research to ensure that you are working with a reputable organization. If something goes wrong, you must request a copy of their insurance policy from them as proof. In addition to this, being aware of the boundaries of the liability coverage provided by your homeowner's insurance will enable you to better prepare for the possibility that a coworker will sustain an injury while they are performing their duties.
What Kind of Impact Do Home Renovations Have on Contents Insurance?
Are you thinking about expanding your business or renovating additional rooms? The expansion or addition of rooms in your home will increase the total amount of space available for occupancy. Renovating your home will affect your monthly insurance costs, regardless of whether or not you have building insurance or home contents insurance.
Inform your insurer of the renovation work and any new valuables or belongings that need to be covered in the event of loss or damage to guarantee that your newly acquired belongings will be covered under your homeowner's insurance policy. Imagine spending all of that money on new things to fill your new space, and then having a disaster strike, and those things not being covered by insurance. The amount it will cost to replace your brand-new belongings will undoubtedly put a damper on your financial situation.
Don't Be Afraid to Evaluate Different Quotations
One last piece of advice: never close the door on comparison shopping when it comes to insurance. Even though you may have been with the same insurance company for the past ten years, it certainly doesn't hurt to look around for a policy that could be more beneficial to you. It is crucial to comprehend the fundamentals of how renovations can impact home insurance if you want to be sufficiently covered.